Friend to Lovers: A Reflection on Romance and The Stages in Love
(Partially Edited Transcript)
The Stages in Love according to my mother: Romance, Disillusion and Joy.    
Some people don't know this, but my parents were quasi-famous in the church circles where I grew up, in the Dominican Republic. They devoted their lives to teaching couples communication skills, to help them prevent divorce and have better relationships. And that was great. I had a wonderful family and very loving parents. But there was one part of what they taught that maybe, as a young girl, I wasn't ready to hear—and I took it the wrong way. They used to teach couples that, when it pertained to stages in love,  the Romance Phase in the relationship was nothing. 
     [My mother used to say] "Don't get attached to romance. That's just an illusion that goes away. After it, you then go through the disillusion phase and the the heart drenching disappointment. of realizing, 'I had an airbrushed image. This person is not who I thought they were.'  But then you pick up the pieces and create a stable relationship, where you respect each other and you become team players and co-workers. And there's probably no spark anymore and no romance and no sweaty palms, but that's okay. Because, that was just an illusion in the first place. You [and your partner] are co-workers and team players and roommates and people who are caring for each other—and [hopefully] sleeping together." [So the way I interpreted, the best case scenario for the late stages in love was] being kind of  friends with benefits."
A good concept that didn't serve me.
And I didn't like that.  I had never been in love back then, but I said, "I wish it wasn't like that."
But that affected me enough that [it influenced my decisions] in my first marriage. (I married very young, someone I started dating at age nineteen). I ended up choosing that person with my head, my brain, my intellect instead of my heart.
[I was already thinking ahead] about that late stage in the relationship, "Who would be a good, responsible provider? Who would be a good co parent for my children?— or whatever.  [I focused on that] iInstead of looking for romance and falling in love. And that didn't end up well.
Rediscovering the stages in love: Becoming a believer.
So, when I found myself single again and  then met my current husband David,  (you all know, I'm crazy about him); and when I fell head over heels in love with him. Boom! Fell flat on my face, drooling in love—it was a paradigm shift for me.
Don't get me wrong. I am not denying  the Disillusion phase—as a phase. Every couple will need to adjust to each other, and there will be a power struggle, and it will take some time to get used to each other's imperfections. What I didn't like was that concept that the Romance phase would never come back. That we had to adjust to a second grade—second class— love after that. 
 [I said] I love being in love. I'm enjoying this Romance phase, when I am in complete awe,  walking on clouds. Can't I hold on to it for as long as possible? I don't want to believe that this stage is "stupid" and just meant to disappear. 
That's why a recurrent topic in my novels is, "Don't choose love with your brain. Even if it doesn't make sense, choose it with your heart." 
So I grew interested in learning as much as I could about relationships.  And during my search, I ran into three beautiful concepts that  changed my life and made me a believer in romantic love again. Today I'm going to share those three to explain why I am a believer in romantic love. 
Reframing the stages in love. Concept number one: Love opens your eyes to see what's real
Concept number one is from the expert psychologist. Dr. John Brashaw, who's a no-nonsense person. (He's not a romantic, or a "Lovey-gooey" person at all). He said, "When people say love is blind, that is a lie. Love is the only moment in our lives when we see clearly."
I loved it! He said that when you are in love with someone, it's not that you are seeing a fake, airbrushed image of them. You are seeing the real, wonderful human being. That's the only moment when we see past the illusion.
And  that's why it's so great to be in love. Because you're being seen AND you're seeing this magnificent human being nobody else sees this clearly. 
Reframing the stages in love. Concept number two: Romance is a wise investment
Then, the second concept was from John Gray—also a very famous psychologist and  author. And he said, The Romance Phase in the relationship is extremely important.  Because in that stage is when you collect the memories [and save up] the joy. That's what keeps you going when problems arise  in the future. 
So, he  said, I actually encourage the couples I counsel to not rush into getting to the serious stages in the relationship (move in  together,  get married,  have children, pay bills…)  too soon. I tell them to hold on to that beautiful stage as much as possible. Travel a lot,  have lots of romantic dates, collect these memories. And the image he put in my mind that I thank him  the most for was that doing this was like making deposits into a bank account. You are saving all those beautiful memories,  so you can  make withdrawals during the hard times of the relationship. And that was going to guarantee that your relationship lasted forever. I loved that!
Reframing the stages in love. Concept number three: Romance is like Spring.
And then the third concept that changed my vision of stages in love came from Marianne Williamson. I think it was in her book "A return to love."  She was quoting a member of the audience in one of her seminars who shared something she had liked. And I never forgot it.
That member of the audience had said, "It's not true that Romantic love is a flower that blossoms today and dies tomorrow. It's a flower bush that you plant. And so, in some seasons it is blessing you with beautiful flowers, while in some other  seasons, the flowers go to sleep. And you have a beautiful, perfect, wonderful bush that is not flowering at that time. But then,  then spring comes again in the bush blossoms again, 
I love, love that concept! And I confirmed that is true in  my current relationship, (which is  going to be ten  years old in a few days). I compare my relationship with my husband more than to a flower bush, to a tree. [I see it as] a beautiful flower tree, like, jacaranda or the mimosa tree  or Flamboyan, which is another of my favorite trees. Even when it's not blooming, season, [that tree]  is a beautiful  thing to have in your yard or in front of your house. It gives you shadow, it brightens your day with its green leaves; it gives you oxygen in exchange for carbon dioxide. Yes, it  is wonderful to have it. And then when the spring season returns and the blossoms come back—it  is mind-blowing. 
Stages in Love: From Theory to Practice
So that is the way I have felt with my love in the past ten years. Some days, we are just friends with benefits. And even more. Some other days,  we are exhausted after work and kids and we don't have energy for anything but collapsing next to each other. Like survivors of a shipwreck who just had to swim to shore— swim for their lives—and barely survived. And now they lie next to each other, and don't even have the energy to talk. Maybe I manage to lift my arm and hold his hand, and he manages to move his leg and loop it with mine. But how wonderful is to have that!
Even only that would have made [staying through the ard times] worth it. But then, the spring season returns and the tree blossoms again. Something happens that reminds me of that man I fell in love with. Or perhaps he shows me a new facet in his personality that I didn't know. Maybe one that he acquired in the past years because of growth, because of being with me [and the kids], because of maturity. And then  I admire him and respect him more, and the romance comes back— the flowers, the blossoms return to the tree. 
So, that's why I compare long-term relationships with a "Friends to lovers" romance trope. You may find yourself with your partner, thinking the magic is gone. "We're just like these roommates, or friends with benefits." And then, we fall in love again. And later [the blossoms] goes to sleep, a different season begins. But then we fall in love again. (And again; and again) 
 That is why writing my latest  book "Meet me in Greece: A Friends to Lovers Travel Romance" was so meaningful to me. This book was, first, my excuse to write about those  gorgeous, beautiful places in Greece that I loved so much. [My husband and I visited Greece  in our second trip together]  We went to a several places, and in this book, I talk about Athens. Mykonos and Santorini, three of the most unforgettable places I've ever visited.  
But also, this is a  story of two people who knew each other since childhood (they met at age 12), They've been friends forever. And during  high school, they had a brief moment of deeper connection  and they they kissed. But things didn't fall into place. They got separated for college, and then by the time they reunited they were already in different paths. 
So they've  been  friends forever; and now, they're about to fall in love. They [start the journey thinking] "Oh, the magic is gone. This is someone who knows  my entire life. There's not going to be any spark between us."  And then they have to  get to know each other all over again. They  remember who they were, [in the past], when they had a  brief crush on each other. And they're also discovering the new pieces [facets] of each other. And that makes them fall in love  again, AND  for the first time— both at once.
(Note: Keep scrolling down after the post for more information about this book)
So there you go. This is one of the reasons why I write "silly romance novels." And it's one of the reasons why I so believe in romantic love. 
I hope you enjoyed this video and I hope this is the first video of a series to come, explaining the labyrinths of my mind and "What on earth is a doctor and life coach doing writing fiction stories?"
I hope you enjoyed it!
Love,
Diely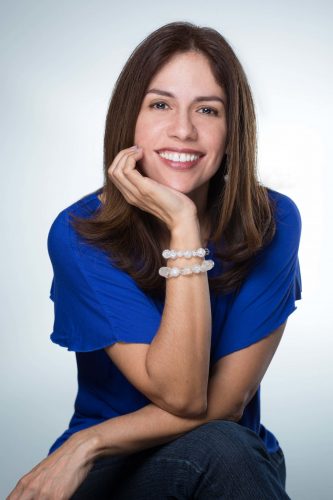 Did You Like This Story? Please Share it! Share this link on your favorite social media venue: https://wp.me/p8Ox5y-B8
If you haven't yet, please join my newsletter for more amusing stories, exclusive sneak peeks of my projects and opportunities for free books.
Hello. I am Diely Pichardo-Johansson, MD, life coach and author of eleven books. And today, we're  talking about one of my favorite topics in the world: Friends to Lovers Romance.
Some people wonder,  "What does being a doctor and an expert on personal development have to do with writing silly romance novels?" (And that's a topic for a whole different video series). But today, you're going to understand a little better where I'm coming from. 
Smart, hilariously witty and sexy without being graphic. This standalone romance will make you believe in lasting love again.
Ezra
Despite her reputation as a ruthless diva, my friend Mia is a softy with a heart of gold. Contrary to me, the "good guy" everyone loves but who hides the darkest secrets.
I used to have a huge crush on Mia, the only popular girl in my school willing to befriend a nerd like me and help him become cooler. A part of me never forgot she gave me my first kiss—long story. But I'd never let that part take over and endanger our priceless friendship. That could also cost me our other three best friends, Sophia, Chloe and Iris.
But now, Mia needs me to join her at a fashion event in Greece, to shield her from her evil ex-boyfriend: the bastard who's stomped on her heart and derailed her health more than once. I'm willing to do anything to protect my friend.
Even risking her breaking my heart—again.
Mia
I'm taking a year off men. My self-esteem needed it, after a string of awful boyfriends who treated me like garbage. The worst of all was fashion mogul Quentin Xenakis. I dread working beside him during Athens Fashion Week, but the future of my career in design depends on it.
Thank God for Ezra, my friend since middle school, who's willing to be my buffer! My Big Nerd Ezra is the best! A successful app developer, he's genius-smart and creative. He's super funny, kind, generous—and owns the sexy-geek look. Yet, as it always happens with me and wholesome guys, I've never felt attracted to him.
Or have I?
Suddenly, suppressed memories from high school are reawakening. And I'm discovering a new, dark side of Ezra that tempts me to forget about my plans for celibacy. Will I be able to keep the promise I made to myself? Or will I give in to this attraction and risk losing Ezra again—this time forever?