Because I believe in Love that's a connection of the minds and the souls, and not only the bodies.
     I truly believe that true romantic love can bring out the best in us and challenge us to grow. My stories are about deep connection and durable love, rather than about infatuation. They're about love that has overcome codependency and power struggles and it's about being each other's best fan and championing each other to become the best version of ourselves —that is the love I've been blessed with in my life.
     My characters are above average individuals, but still realistic adults with imperfections and virtues, trying to figure out this big puzzle of life. They're people who carry scars and baggage, yet have learned from their mistakes and can enlighten the reader with their experience.
Because being an oncologist and surviving cancer taught me that life is too short to live it half-heartedly.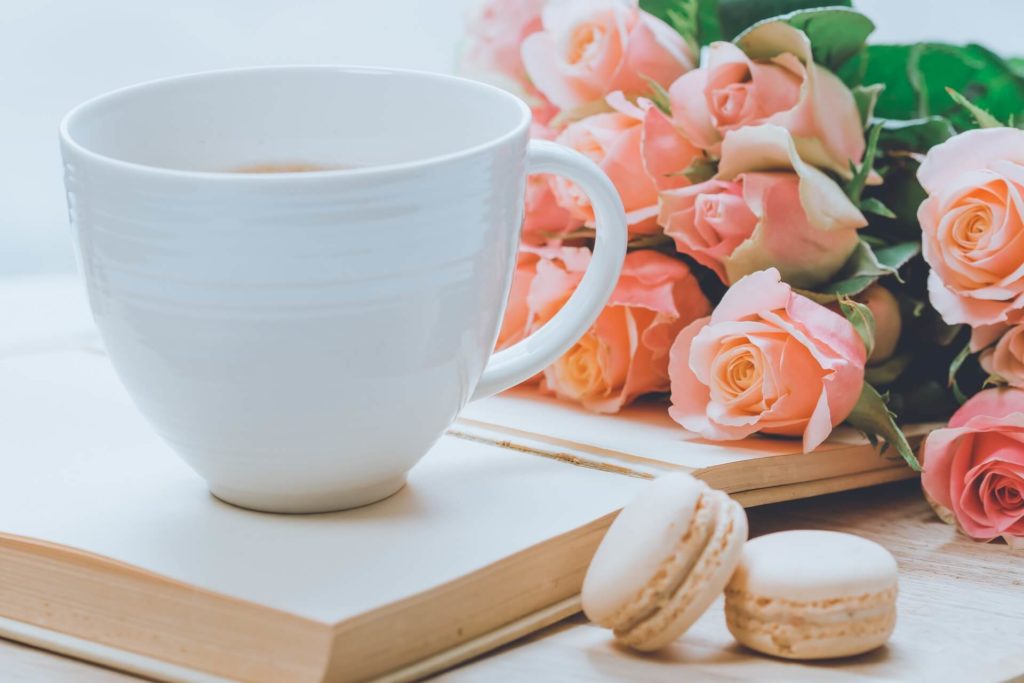 I'm a physician who specializes in cancer and then became a cancer patient herself (I know. Yikes!). That is not what I write about, but it's what inspired me to write.
     By nature I am an overly cheerful, upbeat woman with a taste for silly comedy and easy laughter. My oncology  career and life story gave me a deeper insight in life, its brevity and its fragility. Those opposite facets come across in my writings. 
     If there's one thing I learned from my beloved patients is that nobody ever regretted the risk they took, but the risk they didn't take. Life is too short to postpone dreams. And, definitely, life is too short to take yourself too seriously.
     That's why I write.
     And  the other thing my patients taught me is that, at the end, the only thing we take with us is the love we've shared.
     That's why I write about Love.
Because the best things in life don't need to make sense intellectually.
     I'm an author because it's my passion and I'm hopeless to resist it. Since a very young age, characters jump in my head and beg me to give them life, often dictating the plot as if they had free will.
       I believe that anything that brings us joy and lightens our  load deserves a place in our lives. And when something brings us passion, we should embrace it without questioning it—even if it doesn't seem to make intellectual sense. That's a recurrent theme in my love stories.
       If there's one message I would like to share with the world is to live with authentic joy—your definition of it and no one else's.  Well, creativity and writing are crucial components of my definition of joy.
About Dr Pichardo-Johansson
Dr. Pichardo-Johansson is a retired Hematologist-Oncologist, a Life Coach and author of nine books. She's also a happy wife to her soulmate, a mother of kids with special needs, and a cancer survivor.
After fifteen years practicing oncology, and after becoming a cancer survivor herself, she decided she no longer wanted to make a living fighting death. Instead she now teaches people to fully enjoy life.
As a Fiction author, she specializes in romance that is "Connection of the minds and the souls, more than only the bodies" while her Mystery specialty is "How to murder someone and ensure a negative autopsy."
As a Non-fiction author and a Life coach, she specializes in helping professional women find authentic joy and love, and helping clients reinvent themselves after life-shaking events.
She's had a lifelong interest in personal development, mind-body-spirit health and the healing powers of love and laughter. Her mottos are "The best health boost is a strong desire to be alive" and "The biggest tragedy is not death—it's failing to live with passion."
Dr. Pichardo-Johansson lives in Melbourne Beach, Florida with her soulmate husband and her four beloved children, including twins with special needs.
Short Stories (fiction and creative non-fiction)
Sneak Peeks at new titles
Advanced Review opportunities
Early Access to future Body/Mind/Spirit non-fiction material