Fun, Sweet and Sexy Romance with vitamins for the soul and the mind
Are you a smart woman longing for Classy Feel-Good Romance with substance?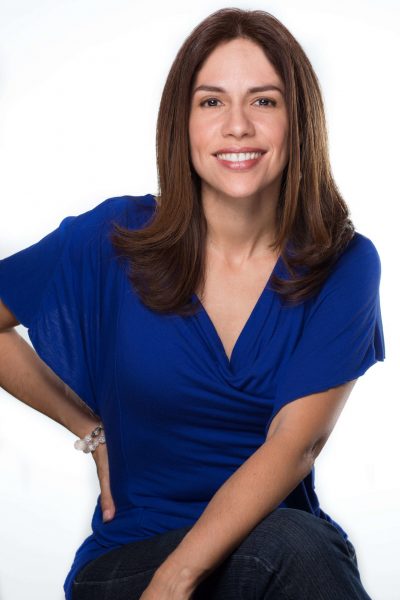 Are you tired of cringe-worthy explicitness in contemporary romance, but prudish Clean and Sweet romance is not your style either?
Do you enjoy escaping into a happy ending story, but sometimes wish for a more stimulating read?
Hello, I'm Diely Pichardo-Johansson, Physician, Life Coach and Author. And I created this romance sub-genre because I couldn't find what I wanted anywhere. My books bridge the gap between "Wholesome" and "Sexy"; and between "Inspirational" and "Irreverently Funny."
We all love delightfully predictable stories that soothe us; but enjoy them more when they surprise us with unexpected twists, laughter, and tearjerker moments.
My books are designed to leave you with an after-taste of Joy and Hope. They inspire without preaching They reinforce values such as authenticity, tolerance, compassion, and self-empowerment—and, of course, love. My multi-dimensional, relatable characters encourage you to grow with them. And my seemingly mismatched romantic couples stand as a metaphor for finding the common truth and values under our apparent differences.
Give yourself the gift of a delightful read that also contains vitamins for the soul and the mind. Enjoy my books today.
Love me in Paris: A travel Romance
"I so enjoyed this story! I've never been to France, but this book really makes you want to go. Can I just say, the first kiss in this book is EVERYTHING! Quite possibly the best first kiss I've ever read. I don't want to spoil anything, but this book is fun and serious and romantic and hot, but not in a graphic way. You feel the chemistry, but it's not explicit, it's enough to know how meaningful the moment was, but nothing you'd be embarrassed if someone read over your shoulder" (Lady M)
Kiss Me in Italy: A Medical Travel Romance
Follow me to breathtaking destinations in Italy while enjoying a romance that is both poignant and hilarious. A holistic physician and a skeptical researcher will have to find a common ground despite their differences, for the sake of Love.
(A metaphor for the US political division)
More Books from D Pichardo-Johansson
Read Raving Reviews from Awesome, delighted readers
Five Stars. "Wonderful Story.  This book is funny, witty, serious, charming, thought provoking, and a delightful read." (Texas Bookworm)
Five Stars. "I love when a book can sweep me away. I love when a book can sweep me away on a journey, and this one did exactly that. During a time when the world as we knew it is no longer recognizable in our everyday lives, it's a special treat to be able to tour far away places through another's eyes. …I'm not really ready to let go of these characters yet, so I'm anxious to get my hands on the next book in the series." (Kristen Lewendon)
Five Stars. "Loved the Paris setting Not only was this couple great together but envisioning the scenery through there eyes was awesome. The accompanying picture book was a perfect touch. The growing relationship between them was amazing, they had chemistry but restrained and it made them so much better. The perfect ending for such a great couple. (Ashley U)
Five Stars. "Entertaining and Enriching (…) In the back of the book the note from the author states " My goal is to write romance stories that are not only entertaining, but also enriching for the soul." This sentence struck me as I was just finishing this book because that is exactly what the author accomplished with this book. It was entertaining but had that feel good story as well. Not only did the characters both come together and build a fantastic love, they each grew independently and learned how to be the best version of themselves. (Leah Riker)
Five Stars. " Wonderful story of a couple falling in love and growing together
"This is such a wonderful love story. I loved just about everything about it. Characters were wonderful. Problems were real. Misunderstandings happen but are resolved.
Lots of growth happens for both characters (which I love to read) and the author does it in such a way that they grow well together and it isn't just *BAM* new character. She does an excellent job of transforming the characters in front of your eyes without destroying what they were(…) (Danielle)
Beyond Light and Darkness
Five Stars. "Exciting. Refreshing. Loved it. It's nice to read a book that both entertains and challenges me to think. The characters seem like real people; their relationships seem genuine. There's just the right amount of mystery, intrigue, and romance. Can't wait to read another book by this author. Couldn't put it down!." (Amazon Customer)
Five Stars. "Captivating. The author writes with so much depth and great character development drawing us into the book and making the plot so read.I greatly enjoyed this suspense mystery romance sitting at the edge of my seat to discover who's the murderer and how each person fits into the complex plot. The book is interspersed with enlightenment theories & quotes giving the whole cult a more realistic feel. "(Marzimarzo)
Five Stars. "Entertaining Action and Suspense. The book pulls you in from the first page to the last, during which it almost lets you up for a breath of air but when you get back something else has happened to pull your breath away again. I am looking forward to how Richard and Joy make it all work in the next book in the series." (John L)