Fun, Sweet and Sexy Romance with vitamins for the soul and the mind
Are you a smart woman longing for Classy Feel-Good Romance with substance?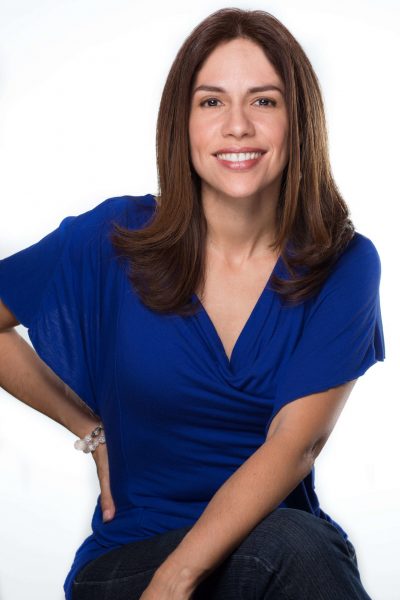 Are you tired of cringe-worthy explicitness in contemporary romance, but prudish Clean and Sweet romance is not your style either?
Do you enjoy escaping into a happy ending story, but sometimes wish for a more stimulating read?
Hello, I'm Diely Pichardo-Johansson, Physician, Life Coach and Author. And I created this romance sub-genre because I couldn't find what I wanted anywhere. My books bridge the gap between "Wholesome" and "Sexy"; and between "Inspirational" and "Irreverently Funny."
We all love delightfully predictable stories that soothe us; but enjoy them more when they surprise us with unexpected twists, laughter, and tearjerker moments.
My books are designed to leave you with an after-taste of Joy and Hope. They inspire without preaching They reinforce values such as authenticity, tolerance, compassion, and self-empowerment—and, of course, love. My multi-dimensional, relatable characters encourage you to grow with them. And my seemingly mismatched romantic couples stand as a metaphor for finding the common truth and values under our apparent differences.
Give yourself the gift of a delightful read that also contains vitamins for the soul and the mind. Enjoy my books today.
Kiss Me in Italy: A Medical Travel Romance
The sophisticated spice of love that author Pichardo-Johansson is so adept at writing will make you long for your own romantic trip to Italy. (…)
If you enjoy dreamy bedroom romance, wonderful descriptions of all that Italy has to offer, topped off with plenty of gelato, you will adore this book. (A Reader like You)
Meet Me in Greece: A Friends to Lovers Travel Romance
Follow me to breathtaking destinations in Athens, Mykonos and Santorini while enjoying a romance that is sexy, moving and hilarious at once. Two friends of two decades will need to get to know each other all over again. They'll also  discover that love without drama doesn't have to mean love without passion.
(A metaphor for long-lasting marriage)
More Books from D Pichardo-Johansson
Read Raving Reviews from Awesome, delighted readers
Five Stars. Lyrical Storytelling
(…) The sophisticated spice of love that author Pichardo-Johansson is so adept at writing will make you long for your own romantic trip to Italy. (…)
If you enjoy dreamy bedroom romance, wonderful descriptions of all that Italy has to offer, topped off with plenty of gelato, you will adore this book. I found the different medical points of view, natural and holistic, versus medical research to be fascinating. Chloe and Maxwell are characters you will long remember and their story will give you plenty to think about. (Jena Henry Booklover)
Five Stars.  Sexy, hot stuff!
(…) It kept me raptly engaged, wanting to see if the two of them could get out of their own ways and be together. I was intrigued by the struggle both Chloe and Max had battling to maintain their integrity and not defy their core beliefs. It was impressive to watch it unfold and see the passion blossom between these two. The book gave just the right amount of peeks into these two sharing an amazing sex life without being too risqué. I had no trouble visualizing the steamy, hot passion of these two. It's nice to read a book that has both sexy passion and addresses important topics like staying true to your values. Food for thought …and imagination! Loved it! (Amazon Customer)
Five Stars.  "To call this story 'opposites attract' just might be underselling it"
(…) I adored Max, even when he was being the biggest dumb jerk on the planet. Everything he is is so integrated into everything he does; I couldn't help but honor him for being so true to his nature. Chloe came across as a little more woo-woo aerie-fairy new age hippy tree hugger for my personal tastes.(…) I still loved her even though her beliefs go to extremes I don't share. Much like their friends and family before them, Sophia and Trevor, Max and Chloe learned related lessons in perseverance, compromise, and commitment. The stage that's being set for the next book is making me positively rabid to get my hands on it. (Kristen Lewendon)

Five Stars. "CUTEST ROMANCE"
I really enjoyed these characters so much. While they are so very different, they finally find some connection on a visceral level and finally allow themselves the enjoyment of each other. Not super steamy, but super romantic and fun! The banter between the two kept me entertained. Happily ever after ahead but these two really heave to work for it! Makes it so much sweeter in the end! (Lunguy5)

Five Stars. "Chakra is aligned and loved"
I absolutely loved this story (…) I loved how both Max and Chloe have struggle with similar issues and have the same passion for what they believe in and work towards but are oblivious to it. (…) I absolutely loved their banter and how they were able to work on their big differences. (Narci)

Five Stars.
I loved this story. As with the last one (Love Me in Paris) it makes me want to travel. I love the companion picture book that goes with Chloe and max's itinerary, (…). There are some sexy times, but nothing graphic. This book is not officially clean, but it's very tame, and not overly sex filled at all. I enjoyed the opposite attract story, there was a lot of truth and honesty and it felt mature and real. And now I can't wait for the next book! (Lady M)

Four Stars.  "ALMONDS HAVE FEELING TOO!"
First read by this author. It was so whimsical. It certainly made me wanna see Italy in a different light (…) Max and Chole have so much to get through but make it work at the end of the day. (…) This book has all the feels. (…) Love, Regret and pure lust. This was a nice fun read. Made me laugh so much. "Cow Murder"! Love it! I also will never see almond milk the same.(Cervera)

Five Stars. "Amazingly adorable"
The slow start to Max and Chloe's relationship keeps you wondering what is going to happen next to keep them apart. I love the travel aspect and the similar, yet different careers that starts as a deterrent, but becomes the bright spot in their relationship. I look forward to reading more by Pichardo-Johansson! (Tracy Bartolone)

Four Stars.  "Dreaming of Italy"
These two had me laughing with trying to make each other laugh. Wine vs Gelato, vegan vs non-vegan. I laughed during their conversations. They have the same thought process but their medical process is opposite and it drives a wedge between them. But their spark won't dim and eventually will win out. These two were great!! (Kindle Ash)

 Five Stars "Kiss Me in Italy"
I love the cast of characters in this story, they make it really special. Max, as frustrating as he can be throughout the story, still steals my heart & Chloe definitely completes him.
This story made me smile often and I couldn't stop turning the pages to read what was going to happen next.
An enjoyable clean romance with lots of place that sound like they need to be seen. (CM)
Five Stars. "Wonderful Story.  This book is funny, witty, serious, charming, thought provoking, and a delightful read." (Texas Bookworm)
Five Stars. "I love when a book can sweep me away. I love when a book can sweep me away on a journey, and this one did exactly that. During a time when the world as we knew it is no longer recognizable in our everyday lives, it's a special treat to be able to tour far away places through another's eyes. …I'm not really ready to let go of these characters yet, so I'm anxious to get my hands on the next book in the series." (Kristen Lewendon)
Five Stars. "Loved the Paris setting Not only was this couple great together but envisioning the scenery through there eyes was awesome. The accompanying picture book was a perfect touch. The growing relationship between them was amazing, they had chemistry but restrained and it made them so much better. The perfect ending for such a great couple. (Ashley U)
Five Stars. "Entertaining and Enriching (…) In the back of the book the note from the author states " My goal is to write romance stories that are not only entertaining, but also enriching for the soul." This sentence struck me as I was just finishing this book because that is exactly what the author accomplished with this book. It was entertaining but had that feel good story as well. Not only did the characters both come together and build a fantastic love, they each grew independently and learned how to be the best version of themselves. (Leah Riker)
Five Stars. " Wonderful story of a couple falling in love and growing together
"This is such a wonderful love story. I loved just about everything about it. Characters were wonderful. Problems were real. Misunderstandings happen but are resolved.
Lots of growth happens for both characters (which I love to read) and the author does it in such a way that they grow well together and it isn't just *BAM* new character. She does an excellent job of transforming the characters in front of your eyes without destroying what they were(…) (Danielle)
Beyond Light and Darkness
Five Stars. "Exciting. Refreshing. Loved it. It's nice to read a book that both entertains and challenges me to think. The characters seem like real people; their relationships seem genuine. There's just the right amount of mystery, intrigue, and romance. Can't wait to read another book by this author. Couldn't put it down!." (Amazon Customer)
Five Stars. "Captivating. The author writes with so much depth and great character development drawing us into the book and making the plot so read.I greatly enjoyed this suspense mystery romance sitting at the edge of my seat to discover who's the murderer and how each person fits into the complex plot. The book is interspersed with enlightenment theories & quotes giving the whole cult a more realistic feel. "(Marzimarzo)
Five Stars. "Entertaining Action and Suspense. The book pulls you in from the first page to the last, during which it almost lets you up for a breath of air but when you get back something else has happened to pull your breath away again. I am looking forward to how Richard and Joy make it all work in the next book in the series." (John L)