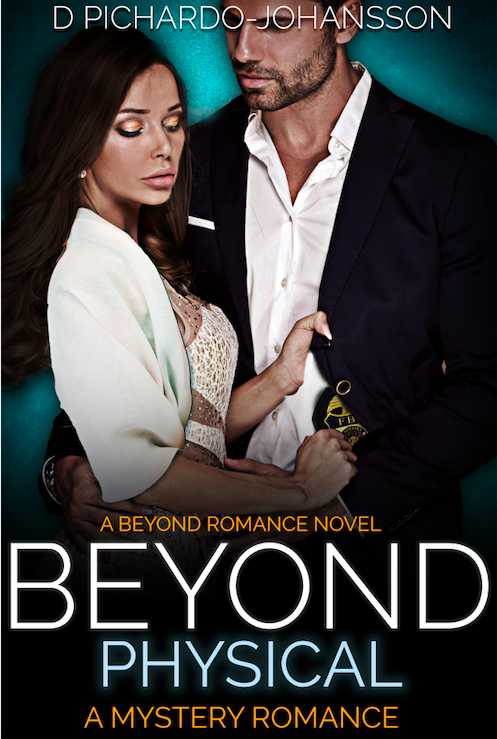 Beyond physical: a mystery romance
There's more to the world than the eye can see.
   Politicians are dropping dead all over the country. Is this really supernatural forces at work? FBI agent Richard Fields has always relied on his strong sense of logic and is determined to expose the truth.
   The sleepy beachtown of Fort Sunshine, Florida seems to be the epicenter of a secret New Age society implicated in the murders. Richard's path to the killers might be Dr. Joy Clayton, a woman who intrigues him. She magnetizes Richard, but he knows better than to trust someone who looks too good to be true. In order to solve the mystery, he'll have to dive into her life and uncover her secrets. He'll also need to immerse himself in the teachings of an unusual spiritual master who will shake his skeptical world.
   Solving the case not only holds the future to Richard's career, it's also a matter of national security.
   The clock is ticking before the assassins strike again. But as Richard is forced to go beyond his logic and physical senses, he may find himself fighting an enemy larger than he expected––his own demons.
   This novel will captivate you with its uncommon mixture of entertaining mystery, heartwarming romance and thought-provoking ideas.
Beyond Physical is a standalone book with a happy-for-now ending. It precedes the "Beyond Romance" series but, as all other books in it, can be read out of order without major spoilers. The series follows the theme of the "crime with a negative autopsy" and delivers true medical facts and thought-provoking messages.
Praise for Beyond physical
 "Beyond Physical is definitely not your typical mystery/thriller or romance. It's a beautiful blending of the two genres which results in a story more delectable than a rich chocolate brownie. You can't help but get entwined in the lives of Richard and Joy while trying to solve the mystery yourself. The only bad thing I can say about this book is that it ends!"
 – Liliyana Shadowlyn, The Faerie Review
"Beyond Physical is a true treat for lovers of both mystery and romance and holds fast to it's name by giving a warm spiritual connection to boot. The author's writing is eloquent keeping you on the edge of your seat yet is enjoyable to follow throughout the twists and turns of unexpected events. I especially love the great skill displayed in describing the main characters inner feelings bringing them oh so real! This was a joy to read and hard to put down. Definite 5 or 5 Stars for this one!"
-Edwina Griffin